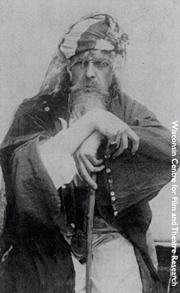 "Gareth with the F B Wolfe Repertoire Company in 1911"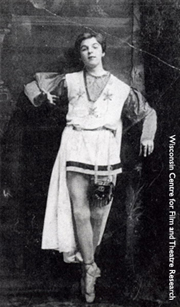 Wisconsin Centre for Film and Theatre Research
In 1911 and 1912 he toured the UK with the Alan Wilkie Company, the F B Woulfe Repertoire Company and Dennis Hogan's Company, performing in popular drama and Shakespeare. Towards the end of 1912 he was in the UK touring company of Little Miss Llewelyn a Belgian farce reset in Wales which had been successful in London.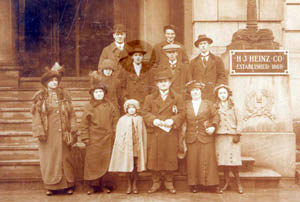 "The Welsh Players"
In November 1912 as a member of a newly formed group of Welsh actors he appeared in The Joneses at the Strand Theatre, London and, two weeks later, in J O Francis's prize winning Welsh play Change at the Haymarket Theatre. In early 1914 The Welsh Players sailed for America on the SS Majestic, where Change was due to begin a run at the Booth Theatre, New York on 27th January.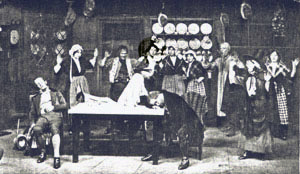 "The Joneses"
The research and material contained in these pages is the intellectual
and moral property of Stephen Lyons. © Stephen Lyons 2008
Any copying, distribution or publication of this material, in any manner or form in any media whatsoever, without authorisation, is prohibited and will be subject to legal action.