On Friday evening, 11th August 2000, at Parc Howard Museum, Llanelli, Gareth's niece and I unveiled a cast bronze plaque to the memory of Gareth Hughes. There is also a brief history of his life in both English and Welsh.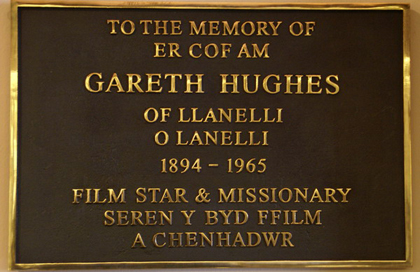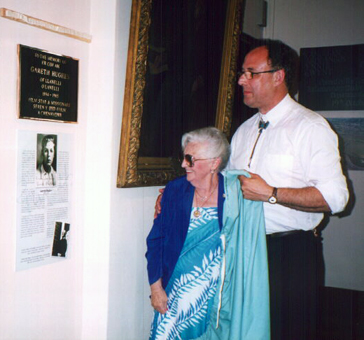 The event was chaired by ex Head of BBC Wales TV Drama, John Hefin, and was a bilingual event. I spoke about Gareth's life and there was a private showing of the recent Nant Films, Welsh language TV documentary on Gareth's life, "Y Paith Tu Hwnt i Hollywood".
Dave Berry, film historian and author of "Wales and Cinema - The First Hundred Years", also spoke about Gareth's film career.

Also present were Wil Aaron (Nant Films - Producer "Y Paith Tu Hwnt I Hollywood"), Emyr Glasnant (co-researcher and presenter of the TV documentary), Denzil Davies M.P., and relatives of Gareth amongst others.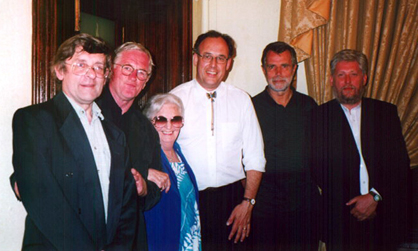 From left to right; Dave Berry, John Hefin, Mrs Nansi Howells, Stephen Lyons, Wil Aaron and Emyr Glasnant.

This is the display cabinet at the museum which I arranged. It contains copies of photographs and written material relating to Gareth's life and items of memorabilia. Click the thumbnails to view.